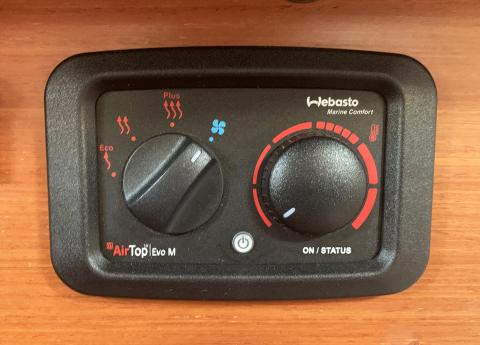 Are you considering a sailing weekend or "staycation" on San Francisco Bay this winter? Winter days on the Bay can provide some very pleasant and mild conditions for sailing. Nights can get a bit chilly, but don't be deterred!
With this list of yachts equipped with water heaters for hot showers and/or cabin heaters, we're making it easy to spot the right yacht for you and your crew to enjoy a cozy winter night at a destination dock or on the hook. To see more details about each yacht including photos, rates, and specifications, simply click on its name.

If you have any questions about using a water or cabin heater, before you leave the dock, please call the office on your cell phone or VHF radio channel 68 and ask to speak with a Fleet Technician.
*A Note About AC Electric Cabin Heaters and Water Heaters
Electric cabin heaters and water heaters can only be used while the yacht is connected to shore power. Diesel cabin heaters can be used away from shore. The electrical wiring for Liberty's climate control system is isolated from the rest of her electrics and requires a second shore power connection in order to power up.
Important: All MSC yachts have an electric space heater that plugs into an 110v outlet aboard, but these can only be used while the yacht is connected to shore power. If a boat has a 110v inverter, using a space heater away from shore may be technically possible, but is not permitted because it will drain the batteries very quickly, possibly leading to battery damage.
To learn more about power management while away from shore, be sure to read the article Marine Battery Care and Power Management Basics in the Member Resources section of our website.
Multi-Day Charter Bonus
Did you know that when you book a boat for two or more consecutive days, you receive a special discount on your overall charter rate? 
2 days = 10% off
3 or more days = 15% off
Additional Resources for Multi-Day Charters
Ready to make your reservation? Call our friendly office at (415) 331-8250, email us, or book online. If this is your first time booking online, the Member Resources article How To Book a Boat Online helps make it easy.