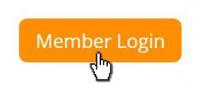 With the Mindbody online boat booking system, members can view boat availability and reserve boats online 24 hours a day, 7 days a week!
Rewards for Booking Online
Each time you book online, you'll receive 10 Rewards Points ($10 value). Once you've booked online 5 times (accumulated $50 in Rewards Points), you can apply your points towards payment for a bareboat charter!
Two Methods to Book a Boat Online
Are you a non-member wanting to book a Skippered Sail with one of our talented and licensed captains? Use this handy Skippered Sail Request Form, or feel free to contact us for assistance.
---
Method 1 - Web Browser
Log in to your Modern Sailing account online. Use the email address that we have on file for you (where you receive your Modern Sailing reservation confirmation and payment receipt emails) as the username. If you don't know your password, use the "Need new password?" link to reset it.
After logging in, click on the BOOK A BOAT tab (upper-left area of your screen). You will be prompted to select your desired location (Sausalito or Berkeley).
Many members find it most helpful to begin by previewing the schedule to see what boats are available and when by clicking the Browse Charter Schedule button.

NOTE: On the "Browse Charter Start Times" page, there are more boats in our fleet than can fit in the view. To view the schedule for all boats, click on Boats 1-15 or 16-23 (located on the bottom right corner of the schedule view).
All Full Day booking types begin at 9:00 AM and end at 11:00 PM. However, you can choose to arrive any time during business hours, and you can stay aboard overnight, as long as you're fully disembarked from the boat by 8:00 AM the following morning. During Daylight Saving season, you will be able to book Midweek Sunset Charters, which begin at 4:00 PM. Learn more about booking types, charter definitions, and policies.
If you're booking a multi-day charter, verifying your desired boat is available for all dates of your charter is a necessary step.
You can filter your search by boat by clicking the "All Boats" drop-down on the top-right of the screen.


Areas on the schedule shaded in blue are reserved by other clients.
Areas shaded in light gray are reserved for classes or other purposes.
Areas shaded in dark gray are available for booking.
To see charter rates, photos, specifications, and details about every boat in the Silver, Gold, Platinum, and Catamaran Fleets - Click Here.
To proceed with making your reservation, click the Find a Charter Booking button at the top-right of the page.

On the "Find a Charter Booking page" under WHAT ARE YOU LOOKING FOR? choose the option that best fits your desired date(s) and fleet certification/membership level.

 
Which boat? Select your desired boat. You can do this from either the radio button list or from the drop-down list.

 
When would you like to charter?

​Select the day(s) of the week that you wish to sail.
Choose the date. You can select next available or choose a specific day.
Time of day is already pre-selected for you, depending on your original request. 

Click the Search button to retrieve a list of available dates.
Choose your desired date by clicking Book.

 
Select and review your Appointment Details.

If you're booking a multi-day charter, type "Multi-Day Charter: Day 1 of X" in the Notes field. This helps us know to apply your Special Multi-Day Charter Discount when processing payment for your charter.

Click Book Your Reservation.
If you're booking a multi-day charter, be sure to repeat these steps for all desired dates and enter "Multi-Day Charter: Day X of X" in the Notes field.
Your reservation(s) will be displayed under the MY INFO tab / My Schedule subtab. 
---
Method 2 - The Mindbody Mobile App
On your mobile device, go to Google Play (Android) or App Store (Apple) and search for "Mindbody: Fitness."

​If you are viewing these instructions on your mobile device, you can download by clicking on the appropriate link below:

After installing and launching the app, select Continue with Email and enter the email address that we have on file for you (where you receive your Modern Sailing reservation confirmation and payment receipt emails). The app will send an email to this address to request your confirmation.

Go to your email account, open the email from Mindbody, and click the "Verify this email address" link.

 
After successful verification, return to the app and log in.

On the Home screen, you will see Modern Sailing School & Club listed under "Your Favorites." Tap on it to begin making your reservation.
 
You'll then see a screen similar to the "Find a Charter Booking" page in the web browser view described in Step 4 of Method 1.

 
From here, the booking process is very self-explanatory. 
NOTE: A major disadvantage of the mobile app is that it does not give you the ability to see availability for all boats in the fleet on a particular date, such as in the "Browse Charter Start Times" page in the web browser version of Mindbody. For this reason, if the date you want to sail matters more than the boat you take out, or if you're booking a multi-day charter, it's easiest to book following Method 1 in the web browser.
Questions? Call our friendly office at (415) 331-8250 or email us.