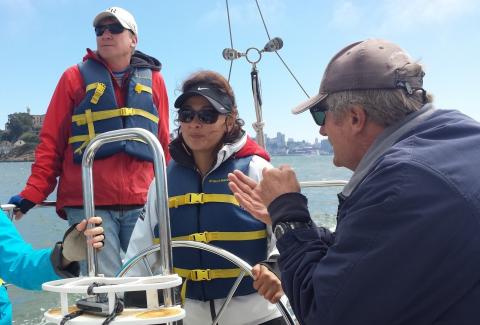 Whether you have resolved to learn how to sail, build your sailing skills, or just give it a try… Modern Sailing has something for you! Through February 15, 2019, take advantage of our New Year Resolve to Sail Specials!
---
PROMO CODE "RESOLVE2019"
Save $25 when you purchase any course or clinic online and apply promo code Resolve2019 at checkout!
Shop Courses and Clinics Online:
- Introductory Sails
- ASA Certification Courses
- Skill Building Clinics
---
BASIC KEELBOAT PACKAGE SPECIAL - $1095
ASA 101 Basic Keelboat Sailing Course (2 consecutive weekends)
Club Membership Initiation
1 Club Sail
(Regular Price Package Total = $1225  ~ Save $130!)
---
BASIC KEELBOAT / BASIC COASTAL CRUISING COMBO PACKAGE SPECIAL - $1495
ASA 101/103 Combination Course (weekdays Monday through Friday)
Club Membership Initiation
$100 Rewards Credit towards your First Bareboat Charter!
(Regular Price Package Total = $1720 ~ Save $225!)
To take advantage of this limited time opportunity, please call our office at (415) 331-8250 or email us!