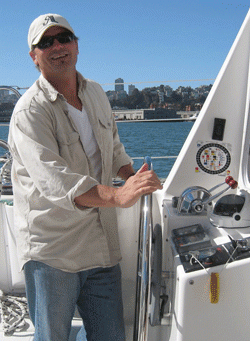 If you are looking to gain the skills and experience necessary to skipper a catamaran on San Francisco Bay, this is the perfect money saving package for you! In addition to the regular Captain's Special, this package also includes the popular Cruising Catamaran Certification. With this certification, you can charter our 38 foot Luxury Catamaran, the Seawind 1160. And, you will gain the confidence to charter multihulls in international locations like the Caribbean!
  - Modern Sailing Club Initiation Fee (does not include monthly membership dues)
  - ASA 101, Basic Keelboat Sailing
  - ASA 103, Basic Coastal Cruising 
  - ASA 104, Bareboat Cruising
  - ASA 114, Cruising Catamaran
$3270 -- Save $575!
To purchase, please call us at (415) 331-8250 or email us.