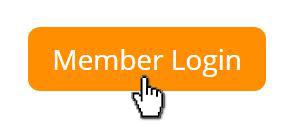 Did you know that you can manage your Modern Sailing account online? Your online account makes it easy to view course schedules and enroll, reserve boats, and much more! Look for the orange "Member Login" button at the top-right corner of every page on our website. You do not need to be a club member to create or manage your account online. 
After logging into your online account, you will see a row of "tabs" at the top of your screen. 

Here is an outline of all the options available to you under each tab.
BOOK A BOAT Tab
Reserve boats and receive a $10 reward credit for every boat charter reservation made online! (How to Book a Boat Online)
CLASSES Tab
View schedules, enroll, and purchase:
Specialty clinics such as Club Skipper Clinic, Heavy Weather Sailing, Light Wind Sailing, Recreational Race Clinic, Asymmetrical Spinnaker Clinic, and more.
ASA 118 Docking Endorsement
Races (prior completion of Recreational Race Clinic required)
Club Sails
Introductory Sails
Captains License courses
 
SAILING COURSES Tab
View schedules, enroll, and purchase ASA Courses 101, 103, 101/103 Combo, 104, 105, 106, 105/106 Combo, and 114. (Prerequisites must be met before enrollment is permitted. Call or email the office if you experience a prerequisite error.)
MSC GLOBAL DESTINATIONS Tab
Enroll to join one of Modern Sailing's hosted global destination charters. 
MSC EXPEDITIONS Tab
Enroll to join a local or regional expedition such as a Farallones Day Trip.
ONLINE STORE Tab
Another path to access all items available for purchase online.
MY INFO Tab
Profile
- Modify your email subscription and notification preferences
- Change your online account email address and/or password 
- Edit your address, phone number, or credit card information
- Add family members to your profile
My Schedule
- View your upcoming enrollments and reservations
Visit History
- Review your enrollment and reservation history
Purchase History
- Review all past purchases
Account
- Review credits available or balances due on your account.
 
Online Account Limitations
Memberships, Specials, and Bundles - To become a club member or purchase a membership/course bundle, please contact our office.
Self-Enrollment Only - To enroll someone besides yourself in a course, clinic, or other enrollment, create a separate online account specifically for that person to enroll him or her, or contact our office. Each account must have a unique email address as the login username.
Cancellations & Refunds - Contact our office to request cancellations and refunds.
Email Address as Username - If you are a new member setting up your online account, please use the email address we have on file for you as your account login username. If you use a different email address, you will create a duplicate account which will lack access to member features.
 
Questions? Call our office at (415) 331-8250 or email. We're happy to help!