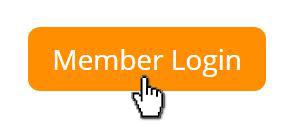 Did you know that you can manage your Modern Sailing account online? The Mindbody customer portal makes it easy to view Course, Clinic, Club Sail, and Expedition schedules, sign up online, reserve boats, buy gift cards, edit your payment information, and much more! Look for the orange "Member Login" button at the top-right corner of every page on our website.
Have you previously made a purchase or reservation with us over the phone or by email? Your Modern Sailing customer service representative will have created an account for you. Your username will be the email address where you received your electronic receipt(s) and/or enrollment confirmation(s). You can use the "Need a new password?" link if you need a password.
If you've never made a purchase or reservation with us before, click on the "Create account" link in the upper right corner of your screen, next to the "Sign In" button.

The steps to create your account are simple, and you not need to be a club member to create or manage your account online.
After creating or logging into your online account, you will see a row of "tabs" at the top of your screen. 

Here is an outline of all the options available to you under each tab.
BOOK A BOAT Tab
Are you Fleet Rated for bareboat charterering? The "BOOK A BOAT" tab is where you'll make and manage your reservations. (See How to Book a Boat Online.)
SAILING COURSES Tab
View schedules, enroll, and purchase ASA Courses 101, 103, 101/103 Combo, 104, 105, 106, 105/106 Combo, 107, 114, and 118. (Prerequisites must be met before enrollment is permitted. Call or email the office if you experience a prerequisite error.)
CLINICS Tab
View schedules, enroll, and purchase specialty Sailing Clinics available at our Sausalito and Berkeley locations, such as:
Introductory Sail
Sausalito and Berkeley Orientation Sails
Development Sails (Sportboat /  Spinnaker / Silver Fleet) 
Upgrade Clinics (Sportboat / Silver Fleet / Gold Fleet)
Gold Fleet Docking Clinic
Platinum Fleet Docking Clinic
Angel Island Mooring Clinic
Electronic Piloting and Radar
Night Sailing
Heavy Weather Sailing
Advanced Sportboat Clinic
Advanced Sail Trim
Asymmetrical Spinnaker Clinic
Racing Clinic
Club Skipper Clinic
Some clinics are seasonal while others are offered year-round. If you are unable find one of these clinics on our schedule, this means that there are none currently scheduled.
MSC EXPEDITIONS Tab
Enroll to join and purchase a local or regional expedition such as a Farallones Day Trip, Half Moon Bay Expedition, or Drakes Bay Expedition. 
CLUB SAILS & RACES Tab
Click on this tab to browse the schedule of Club Sails and Races and sign up online.
Club Sails are available to members only. Members may sign up 2 non-member guests. (See How To Purchase Online for Another Person.)
Completion of the Recreational Race Clinic is required before signing up for races.
ONLINE STORE Tab
This is another path to locating and purchasing anything that Modern Sailing makes available for purchase online, including Club Membership and discounted Special Packages such as the Silver Skipper, Captain's Special, et cetera.
Please note that purchasing a Course, Clinic, or Special from the Online Store does not enroll you in the course. You can go to our Schedule and enroll in the course(s) of your choosing after purchase.
MY INFO Tab
Profile
- Modify your email subscription and notification preferences
- Change your online account email address and/or password 
- Edit your address, phone number, or credit card information
- Add friend and/or family member relationships to your profile
My Schedule
- View your upcoming enrollments and reservations
Visit History
- Review your enrollment and reservation history
Purchase History
- Review all past purchases
Account
- Review credits available or balances due on your account.
Online Account Limitations
Email Address as Username - If you are a new member setting up your online account, please use the email address we have on file for you as your account login username. (This is the same email address where you receive your electronic receipts and booking confirmation emails.) If you create an account with a different email address, you will create a duplicate account that will lack access to member features.
Cancellations & Refunds - Contact our office to request cancellations and refunds.
Questions? Call our office at (415) 331-8250 or email. We're happy to help!