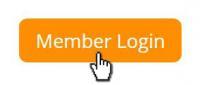 With this article, learn how to enroll and pay for another person's Course, Clinic, Club Sail, or Race, or purchase a Gift Card.
How to Enroll and Pay for Another Person
Log into your Modern Sailing account online.
Select the MY INFO tab at the upper-right corner of your screen. 
Select Add Family Member. 
Fill in the pertinent details for the person you wish to purchase for.

Avoid ruining a surprise gift! Do not enter the person's email address if you do not want them to receive the confirmation emails. Enter your own email address instead. You can go back to your profile and add the person's email address after completing the purchase.

In the "Paid for by…" section, click the Yes radio button. 

Click the Save button.
Browse the Schedule online to look for items to purchase. When enrolling, you will be given the option to purchase for your family member. Click the blue button showing the person's name. 
REMEMBER: If this is a one-time purchase on behalf of the other person, after completing the purchase, return to MY INFO/Profile screen, edit the Family Member, select the No radio button, and click Save.
---
How to Purchase a Gift Card
Click the ONLINE STORE tab and then Gift Cards (shown circled in orange in the screen shot below).
Choose Prepaid Gift Card at $0.00 from the "Select a gift card" drop-down list. You will be able to enter to any amount you wish to gift to the other person.

Complete the form as prompted. When you click to check the "Send recipient the gift card via email" option, you can tell Mindbody the date you want the recipient to receive the email.
 
You also have the option to send a personalized message.
If you wish, choose an image to accompany your message, then click the Preview Gift Card or Make Purchase button.
You will be emailed a copy of the Gift Card that you can print out on paper, if you prefer.
Need some help? Call our friendly office at (415) 331-8250 or email us. We're happy to make purchasing for another person as easy as possible for you.