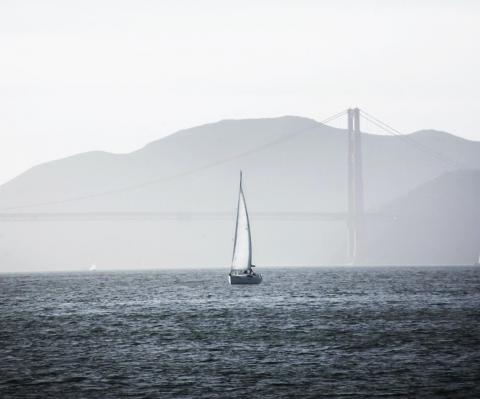 BLACK WEDNESDAY SPECIAL: 50% off Club Membership Initiation + 2 Months of Free Dues = Save $277.50 - $307.50!
Have you been waiting for an extra incentive to join the Modern Sailing club? Your wait is over! November 18 to 30, when you purchase a Black Wednesday Special you will:
Become a Modern Sailing Club member at a discounted rate and gain instant access to all the benefits of membership.
Skip two months of membership dues. December and January are on the house! (Monthly dues begin February 1, 2022 and are $45 for an Individual Membership or $60 for a Partner Membership.)
Find a link to purchase online below. To add a partner to your membership, if you have any questions about our Black Wednesday Special, or if you prefer to purchase with the assistance of one of our friendly customer service representatives, please call (415) 331-8250 or email us. We are happy to help! 
---
Black Wednesday Special - $187.50
Included in this package:
1-Time Club Membership Initiation Fee - ($375 regular price)
December 2021 and January 2022 Membership Dues FREE
Total Price: $187.50 - Save $220 - $235
---
Fleet Certification Check-out (for Experienced Sailors): $150
Add this item to your shopping cart if:
You are an experienced sailor and would like to qualify for bareboat chartering. (A Fleet Certification Check-out is required for bareboat charter qualification. > Learn More)
You have not completed any ASA courses at Modern Sailing within the last year or do not plan to take ASA courses in order to qualify for bareboat chartering.
To get started on scheduling your Skills Check-out, please complete the Request a Skills Check-out Form online. Thank you!