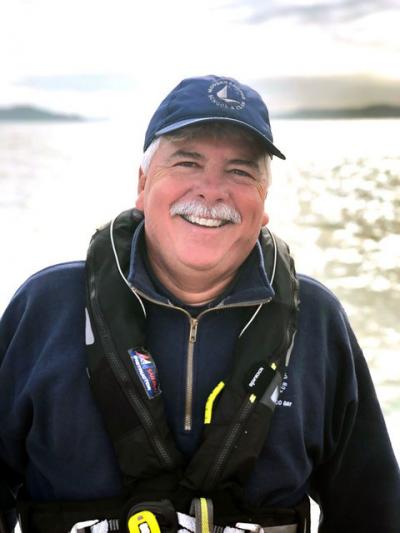 When Jeff Cathers was 17 years old, a classmate told him that he and his father were going to sail to Hawaii for his summer vacation. Jeff was awestruck at the notion and couldn't imagine how it was possible to cross a giant ocean in a small sailboat. Captivated by the idea, Jeff asked his classmate a million questions and soon knew that he wanted to learn everything about sailing, the sea, the explorers and their ships.
Since then, Jeff learned to sail and went on to skipper several bareboat charters in British Virgin Islands, La Paz, Key West, and on the California coast. Still fascinated with sailing and lifelong learning of the sport, Jeff now loves to share his passion for sailing with others by teaching the skills, lessons, and destinations that he has personally experienced. He has taught sailing lessons in Santa Cruz, Monterey Bay, the British Virgin Islands, and now here in Sausalito with Modern Sailing.
As an explorer and tour guide at heart, Jeff enjoys demonstrating the best approaches to sailing the San Francisco Bay, cruising in exotic places, and adventuring with friends and family. He is always thirsty to discover what lies over the next horizon and to share what he finds with others.
Trip Roles:
Global Trip Leader
Local Trip Leader