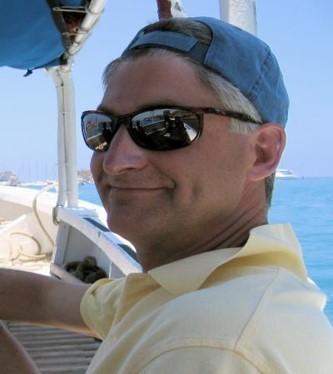 Dave got his start sailing tall ships in the Caribbean in 1991, and this first experience in the islands changed his life forever. While he prefers to sail large catamarans, Dave has never met a boat he didn't like. In fact he's invested in three large schooners that offer vacation cruises in the Caribbean, and frequently crews on those ships.
Dave began instructing in 2009. His favorite activity is instructing the ASA courses for Cruising Catamaran and Bareboat Chartering, anywhere you want to learn - especially in San Francisco Bay and tropical locations.
Dave charters all over the World several times each year. He has sailed on four oceans and many seas.
Credentials:
• ASA Certified Instructor in Basic Keelboat Sailing (201), Basic Coastal Cruising (203), Bareboat Cruising (204), Coastal Navigation (205), Cruising Catamaran (214) and Docking Endorsement (218)
• Coast Guard 50 Ton License
• Consultant to the distilled spirits industry
• Retired Senior Director at Apple
• Former championship-winning Motorcycle roadracer