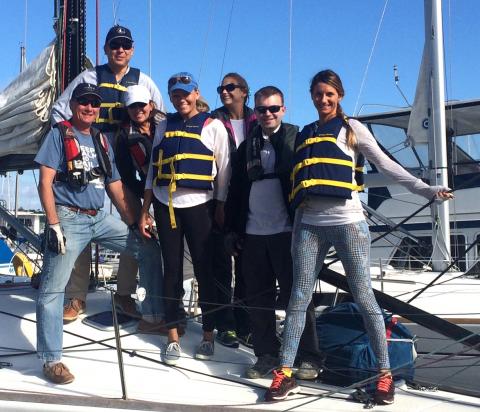 Corinthian Yacht Club - Friday evenings starting June 24th
Sausalito Yacht Club - Tuesday evenings starting July 26th
Modern Sailing will be entering Recreation and Performance Race Teams in the Summer Racing Series at the Corinthian Yacht Club and Sausalito Yacht Club.
Our race teams are a great opportunity to hone your sailing skills in a fun and lightly competitive environment. Under the guidance of our sailing coaches you will get the opportunity to practice all the different roles on a racing sailing boat … helm, trimmers, and foredeck. Recreation level teams enter the PHRF Spinnaker class, using asymmetrical spinnakers.
Register by purchasing one of our convenient race-packs:
5 Races
7 Races
10 races
Want to sail as much as possible, but you'll miss some of the races? With flexible drop-in, participants of one team can do drop-in races with other teams when space is available.
Space is limited, so enroll now! Call (415) 331 - 8250 or email to purchase.