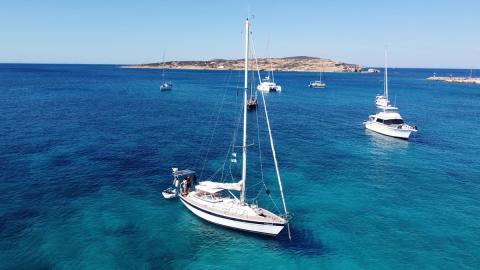 Matt Coelho has been an active member of Modern Sailing since 2021 and is also the owner of a sailboat located in Greece. His seasonal cruising adventures began last year and he is becoming more familiar with the beautiful seas and islands surrounding Greece. Find out from Matt what he's learned about sailing in these waters and his words of advice for other Modern Sailing members who might be considering sailing or chartering in the area. 
---
"Three years ago, I bought a sailboat in Greece, a 1991 Hallberg Rassy 36 that I named Coconut. I've since spent the summer of 2021 and the spring of 2022 sailing her from the Ionian Islands, around the Peloppones, and across the Aegean to the Dodecanese. I'm headed back in July to spend the rest of the summer on board with hopes of returning to the Ionian. So far I've sailed Coconut only around Greece, but I'd say I've found the Ionian Islands to be more appealing than the Cyclades."
Best Time of Year to Sail Greece
"I've sailed there in April, May, July, August and September. September is by far the best month: warm, not hot, and less crowded. May was interesting as the weather was still temperate, if cool, but it is still a bit early for the tourist season so many establishments were closed or undergoing renovations in anticipation of the summer crowds. April was cool, sometimes cold, and most villages were still quiet. July was hot but tolerable; August was borderline unbearable with heavy winds, crowded harbors, and scorching heat."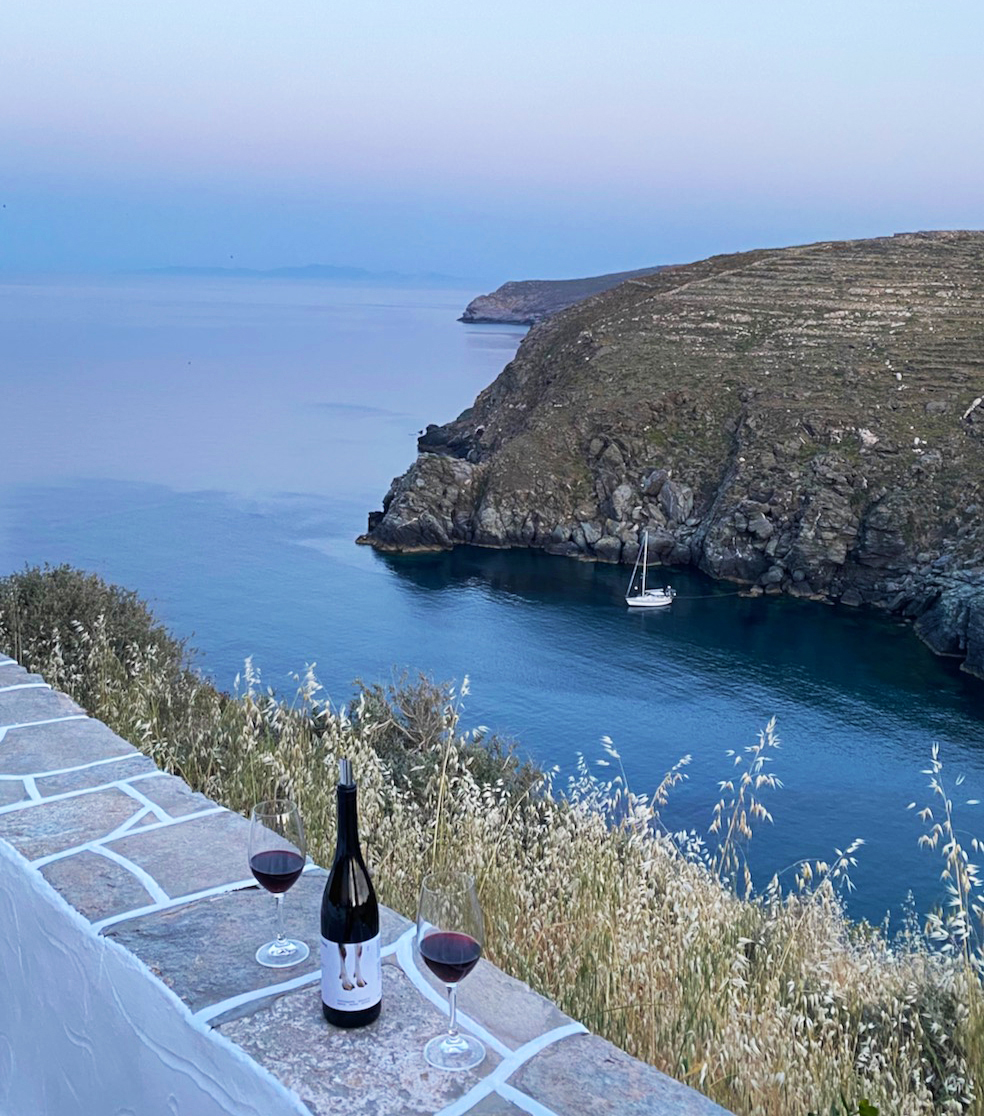 Best Aspects of Sailing Greece
"Greece is one of the friendliest countries I've ever visited with a wonderful mix of nature, history, nightlife and dining. The quality of Greek cuisine is legendary, based on a foundation of simple, fresh ingredients. Go!"
Challenges of Sailing Greece
"The summer wind storms out of the north in the Aegean, named the meltemi, that come up quickly and can last for days, force boats to find safe harbor until the seas calm down. Also, there are sometimes inexperienced August charter boat skippers who come crashing their way into harbors and anchorages on their rental, with no regard for the other boats around them."
(Multi-day chartering in San Francisco Bay and/or joining a Global Destinations flotilla are great ways to gain experience and learn cruising safety and etiquette.) 
What Matt Would Do Differently Next Time
"More time in the Peloponnese, less time in the Cyclades."
Matt's Advice for Modern Sailors
"We don't own tomorrow. If you want to charter and cruise, do it now, don't wait."
Modern Sailing Members: Do you have any questions about sailing around Greece for Matt? He's happy to help! You can connect with him via the members-only Facebook Crew List or send us an email and we'll forward it to him.

Have you sailed or chartered outside of San Francisco Bay? If you are willing to share your experiences with other Modern Sailing members, let us know!
---
Does the idea of a sailing vacation around Greece or another exciting destination appeal to you, but you need some guidance to get started? First, know that most international charter companies require sailors to possess an ASA 104, Basic Coastal Cruising certification and the International Proficiency Certificate. If you have any questions about how to prepare for international chartering or any other kind of sailing adventure, give our friendly office team a call at (415) 331-8250 or send us an email. We're happy to help you plot your course towards making your sailing dream come true!