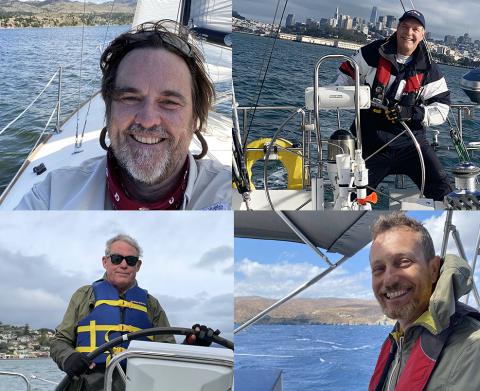 ---
Modern Sailing is delighted to announce that our March Club Skipper Clinic has certified four club members to lead our social Club Sails!
Learn about our newest Club Skippers in their own words and if you see them down on the docks, please join us in welcoming them aboard our Club Skipper team.
---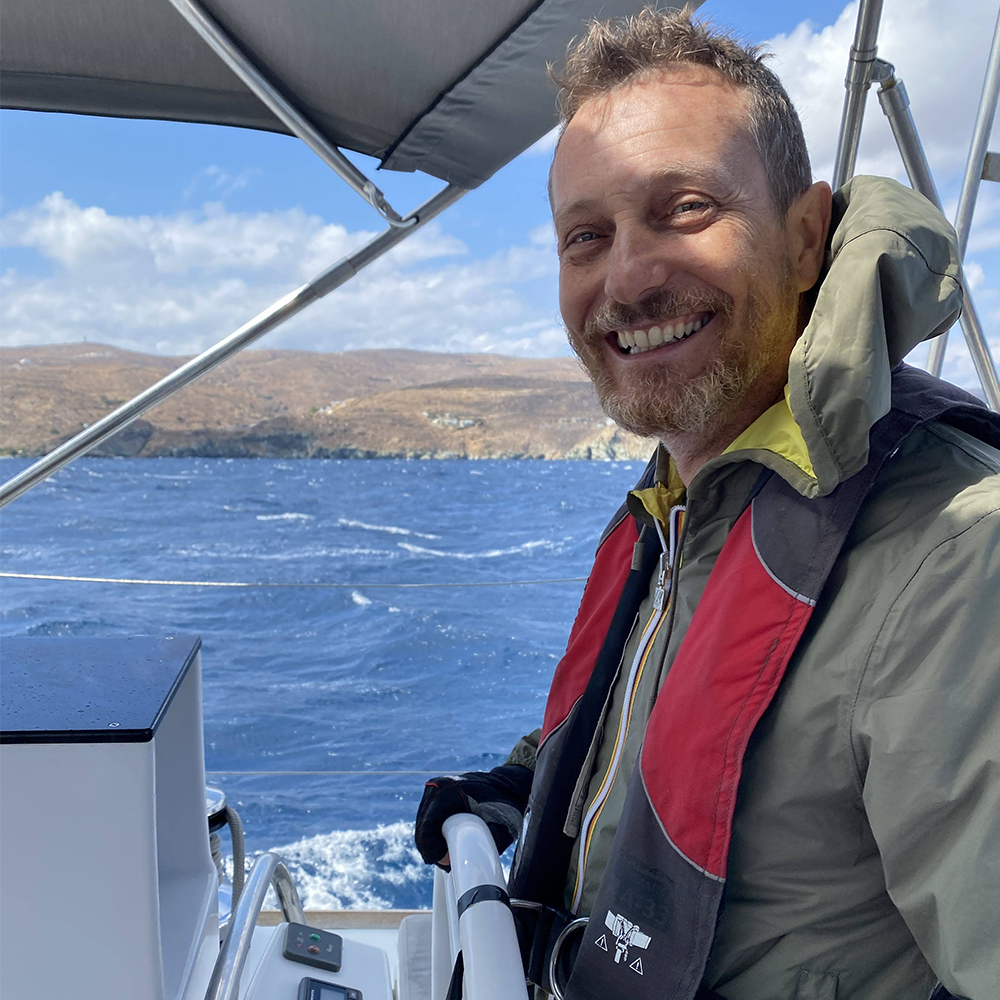 Paolo Juvara
"I grew up sailing dinghies as a kid on the lakes of northern Italy. After many years of hiatus, I restarted sailing as an adult at OCSC in 2015, where I completed the US Sailing curriculum. I became a member of Modern Sailing in 2020 and I have loved being part of this amazing community.
"Since joining Modern Sailing, I have completed the ASA courses 101, 103, 104, 105, 114 and 118. I have also chartered boats in Saint Lucia, Croatia, Greece (twice), Italy, Tahiti and Belize.
"I am very excited to be a Club Skipper and have the opportunity to share new learnings and experiences with other members of the club. Looking forward to sailing with you!"
 
---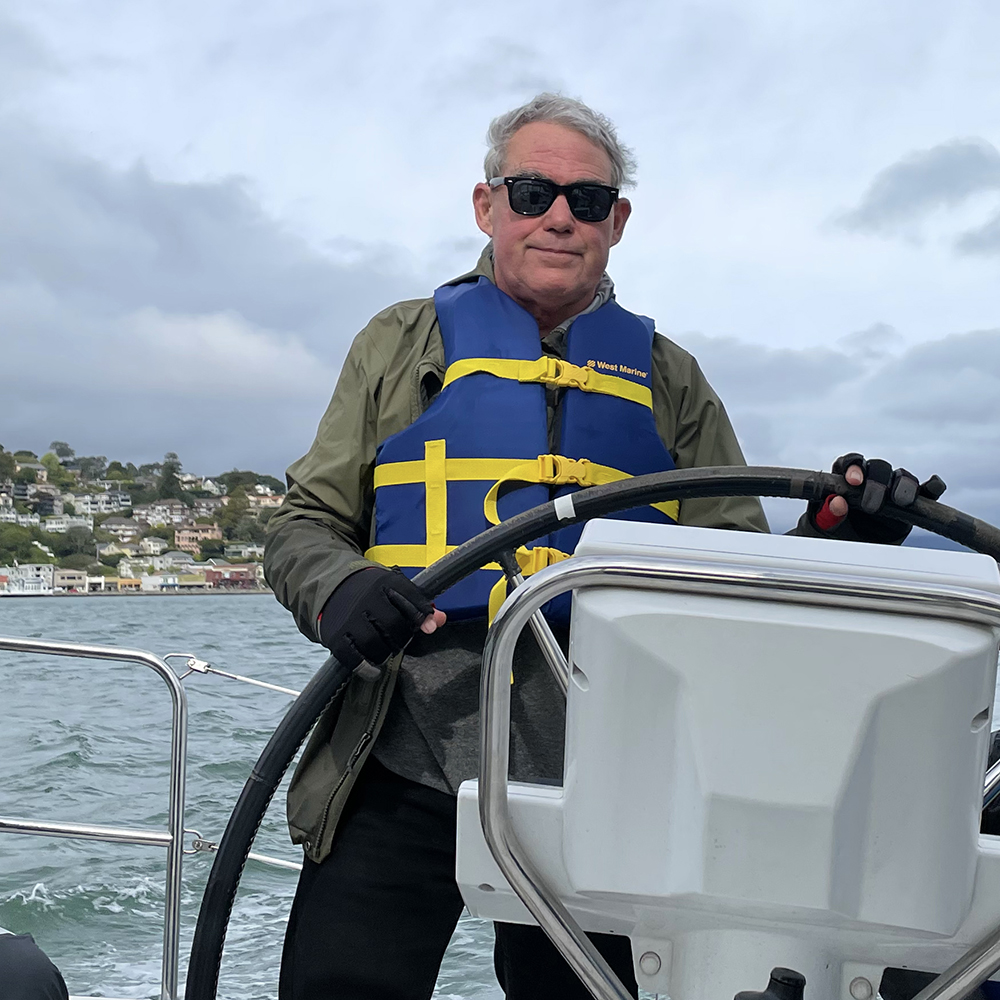 Sterling Watson
"About ten years ago, my wife and I started spending more time in San Francisco. Looking out at the fabulous views of the Bay and the sailboats inspired me to learn to sail. I joined Modern Sailing in 2015 and went through several excellent classes up through ASA 104, Bareboat Cruising with additional classes on racing, docking, et cetera.
"Over the years I've sailed regularly with friends on charters and done a little bit of racing on the Bay. Outside of sailing, my main outdoor interests are cycling, hiking, and traveling.  My wife and I recently retired so I'm looking forward to more sailing and everything else. I'm especially looking forward to helping people sail more by leading Club Sails."
 
---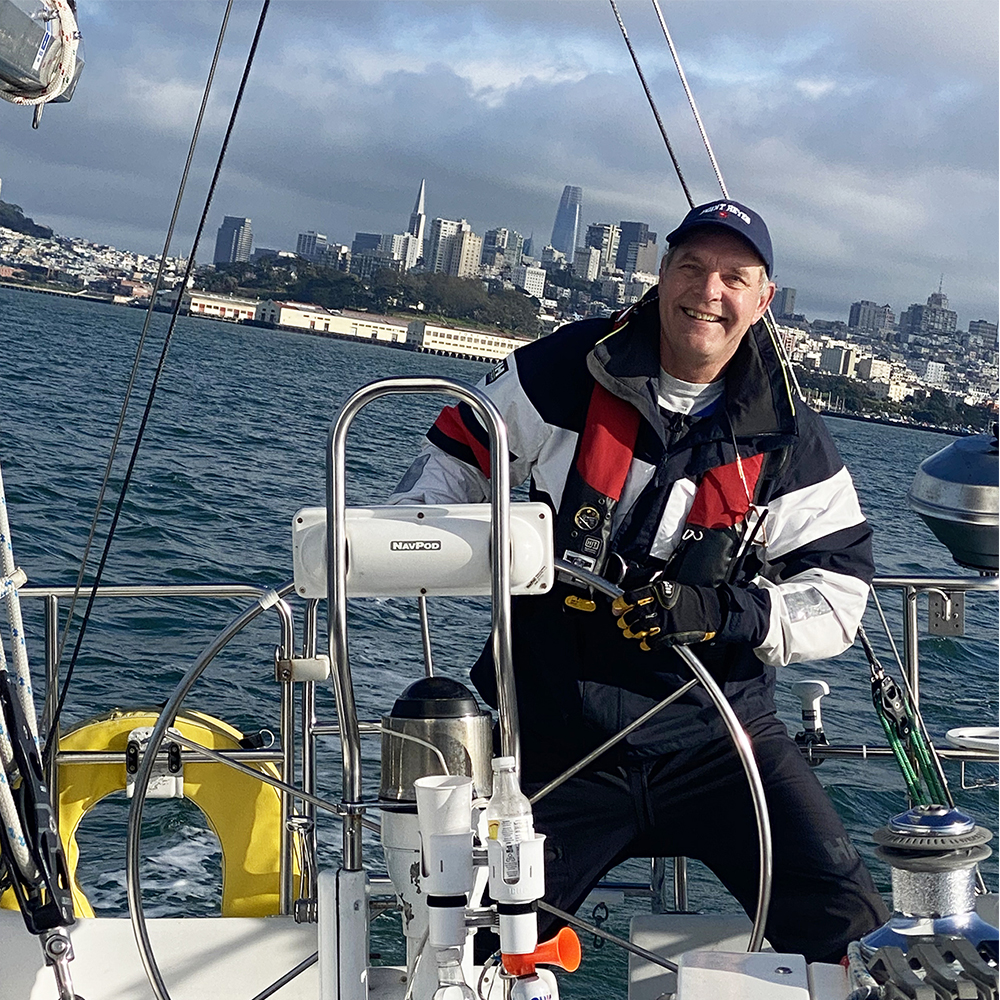 Vincent Latour
"I started to learn how to sail at MSC exactly 3 years ago. I was immediately and completely hooked. I have taken 101 through 104, 118, 114, the Racing Clinic, the Night sailing clinic, the Mooring clinic and recently the Club Skipper clinic. In Greece I have done the RYA Day Skipper course and chartered a 37' monohull twice in the Ionian Sea. As you are reading this (April 20-30, 2022), I am sailing a catamaran in the USVIs with friends I met at Modern Sailing.
"I really enjoy active hands-on practicing here on the SF Bay. There is so much more to learn…
"I wanted to become a Club Skipper because my ultimate goal is to get my Captains license and to become an ASA instructor at MSC. My best sailing days are when I get to share my enthusiasm for my new found passion with others and when I get a chance to pass on to them what I have learned so far."
(You may recall that Vincent and his partner Julia Frink were the recipients of MSC's 2020 Club Ambassador Award.)
---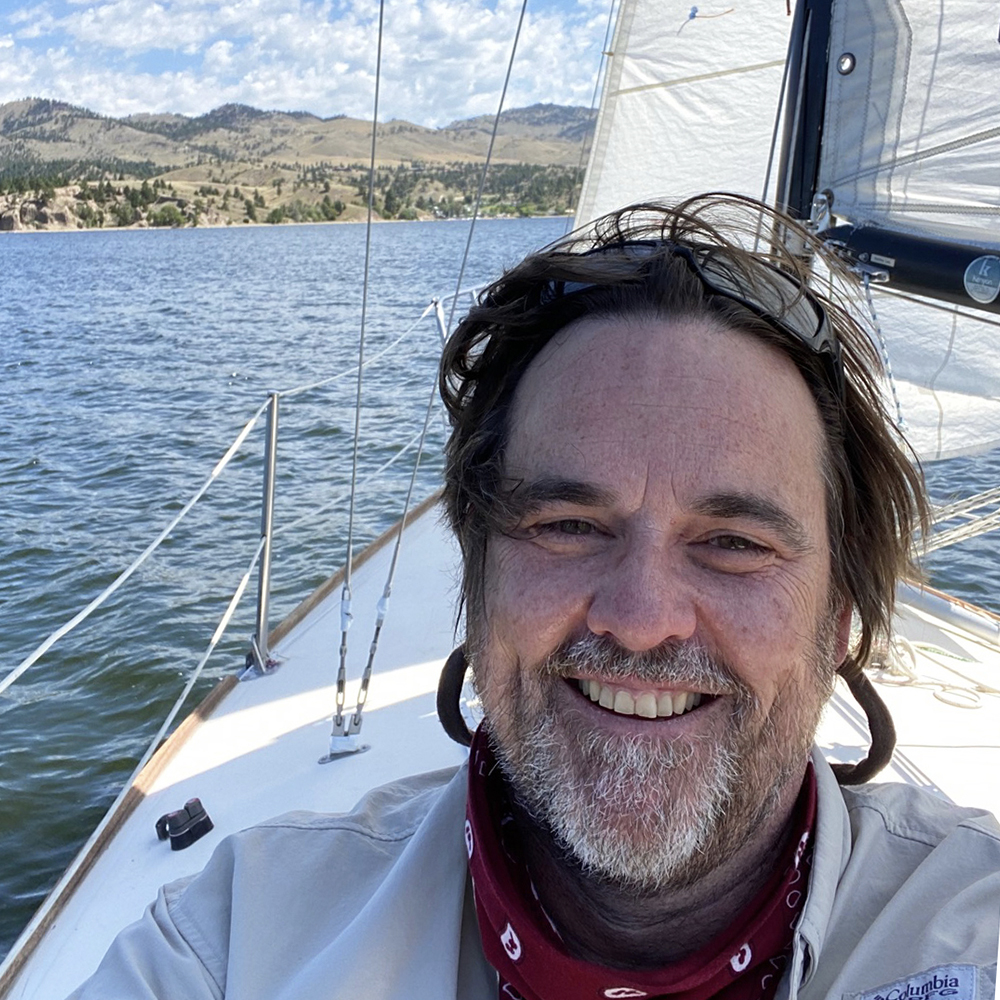 Kent Carter
"I'm Kent and I have been sailing for over 8 years. I started at the San Francisco Sailing School out of Pier 39. It closed in 2019, so I joined Modern and I've been loving it ever since! I currently race as crew on several different boats, including an Express 27 and a J/105, but I love just cruising around the Bay as well. My ASA certifications so far are 101, 103, 104, 105, 106 and 114 and I'm currently taking the 107 Celestial Navigation course. I've chartered at other clubs in California, and have taken sailing vacations to Catalina Island and up into the Delta. My other passions include fishing and bodyboarding at Ocean Beach."