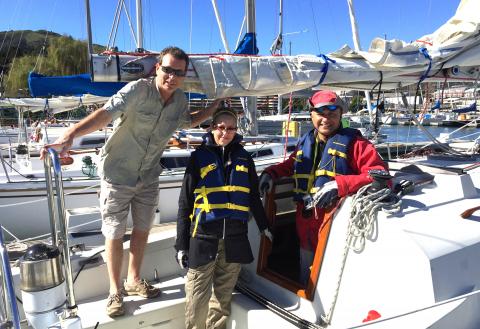 At Modern Sailing, we strive to provide an active, supportive, and relaxing social environment for our members to further their sailing education and experience. We bring people with common interests and goals together, helping to create lasting sailing friendships. 
We offer the widest variety of boats and sailing opportunities available in the San Francisco Bay Area. Our professionally maintained fleets in Sausalito and Berkeley consist of monohull sportboats, cruising boats, and luxury catamarans. Club Sails, Expeditions, Sailing Courses, Clinics, and Racing Programs in both Sausalito and Berkeley provide you with endless opportunities to learn, practice, and simply have fun sailing. 
Learn more about the many great benefits of membership with Modern Sailing.