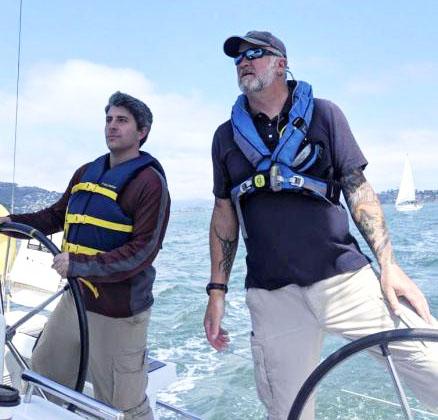 Looking for an ASA course that meets the demands of your busy schedule? Modern Sailing offers Custom ASA Courses to those interested in receiving the benefits of private instruction while earning ASA certification. Invite your partner or friends to share exclusively in the fun of an ASA course, or receive individual training towards ASA certification, one-on-one, with a talented MSC instructor.
Custom ASA Courses with Modern Sailing follow the same curriculum as our regularly scheduled courses and adhere to ASA standards. Custom Course pricing is based on number of students, number of days required, and whether any preferred dates fall on a weekend or weekday.* Class sizes are limited to four students for ASA 101, 103, 104, and 106.
*In order to receive weekday pricing, all scheduled class dates must fall on a weekday. To maximize success, we recommend scheduling your Custom Course dates as close together as possible.
Interested in learning more? Call our friendly office at (415) 331-8250 or email us!
If you are interested in hands-on instruction but do not require ASA certification, you may prefer the format of a Private Lesson, tailored to your experience level and individual sailing goals.