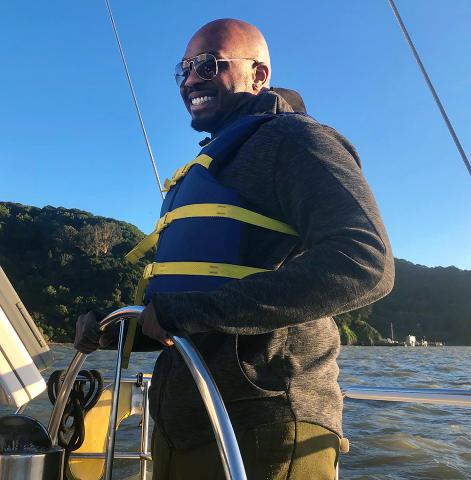 Are you an experienced sailor looking to earn ASA certifications quickly?
We have good news for you! If you possess the skills and knowledge required to meet the ASA's standards for these certifications, you can skip the course and save time and money by completing an ASA Course Challenge!
What is an ASA Course Challenge?
The ASA requires that a sailing student demonstrate their skills and knowledge in two ways, with a practical exam (on-the-water skills assessment) with a certified ASA instructor, and completing the multiple-choice, 100-question written examination with a score of at least 80. 
When you challenge a course at Modern Sailing, first, you will take the written examination, which will be graded by your instructor. If you achieve a score of at least 80, you and your instructor will then head out on the water for the practical exam.
During the practical exam, the instructor will not provide coaching and instruction. He or she will observe as you demonstrate the skills required to earn the certification and will also act as your crew, taking your commands to assist in the operation of the boat. 
What knowledge and skills are required to earn ASA 101, 103, or 104?
Before you purchase and schedule a Challenge, check the ASA's website to verity that you possess all the skills and knowledge required to earn the certification.
What is the cost of an ASA Course Challenge?
| Item | Member Price | Non-Member Price |
| --- | --- | --- |
| Challenge ASA 101, Basic Keelboat Sailing OR Challenge ASA 103, Basic Coastal Cruising | $395 | $495 |
| Challenge ASA 101 AND 103 (same day, back-to-back) | $595 | $695 |
| Challenge ASA 104, Bareboat Cruising | $795 | $1095 |
| Challenge ASA 101, 103, AND 104 | $995 | $1295 |
Ready to take the challenge?
To purchase an ASA Course Challenge online, click on the price of your desired certification(s) in the table above to add the Challenge to your Modern Sailing Online Store's shopping cart. If you prefer, or if you have questions, feel free to contact our friendly office team. We're happy to help!
If you're not currently a Modern Sailing club member but would like the member pricing, learn more about membership and find out how you can join  instantly! > Modern Sailing Club Membership 
To get started on scheduling your ASA Course Challenge, after purchasing your Challenge, please complete the Skills Checkout, ASA Course Challenge or Private Lesson Request Form.