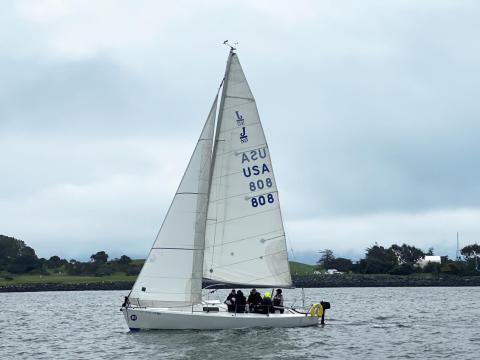 Do you want to have an exciting day blasting around the Bay with speed and smiles? The J/80 Sky in our Berkeley Sportboat Fleet is for you! 
Longer, narrower, and lighter than a J/24, the J/80 is 26 feet long with a beam of just over 8 feet, and weighs only 2,900 pounds.
The jib is on a rolling furler - no hanks! This makes for quick rigging at the beginning of the day and an easy furl-up at the end of the day.
The J/80 has a larger cockpit than the J/24, but can be equally as wet. Dress appropriately!