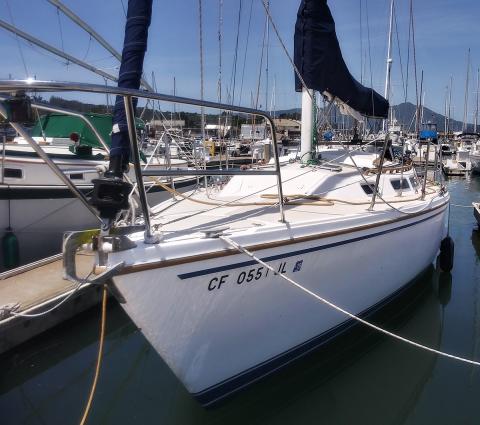 Cohitta (pronounced co-hee-ta) is a Catalina 30 in our Silver Trainers Fleet. Her name is an ode to Coho II, our beloved bluewater cruiser.
The Catalina 30 is one of the most popular cruising sailboats of this size in the world. Catalina Yachts built this model in one design conformity for over 20 years - a true testimonial to the design. With a 10' 10" beam, ample displacement of over 10,000 lbs, hull speed of 6.7 knots, and a roomy cockpit, she is a great day sailor for crews of up to 6 people. Overnight charterers will appreciate her charming and cozy interior.
Sturdily built, fun, and easy to sail, this sailboat is an ideal choice for learning, practicing, and enjoying sailing on San Francisco Bay.