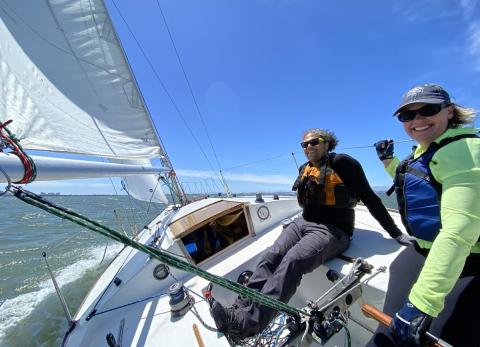 This package can get you qualified to charter boats in our Berkeley Sportboat Fleet for day sails and goes even further to help you hone and refine your sportboat sailing skills. Our J/24 and J/80 sportboats are nimble, sturdy, and the perfect size for a fun day of active sailing with crews of two to four. Included in this package:
Membership Initiation Fee
Package price $2995 - save $485!