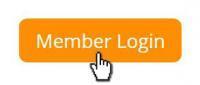 Updating your credit card information online is a snap! Simply follow these easy instructions.
Click the orange "Member Login" button located at the top-right corner of any Modernsailing.com webpage. 
Log in with the email address that receives your Modern Sailing payment receipts and reservation/enrollment confirmation emails as your username. (If you don't know your password, click the "Need a new password?" link to reset it.)
Ordinarily, the webpage will automatically be directed to your Profile screen. If not, click the MY INFO tab, then click on the Profile tab.
You will see where to update your credit card information in the Billing Information section.
Click Edit, enter your new credit card information, and click Save.
 That's it! 
Questions about your Modern Sailing account or membership? Please call our office at (415) 331-8250 or send us an email.