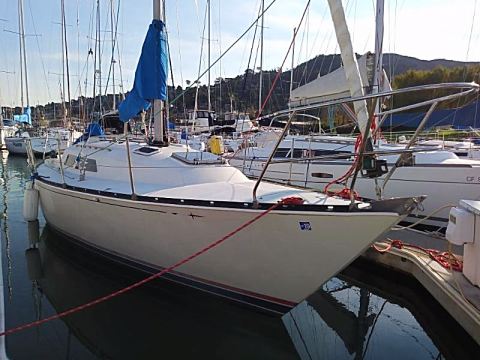 This C&C 32 is a graceful, zippy, Canadian-built racer-cruiser in our Silver Trainers Fleet perfect for practice and enjoying short-range cruises on the Bay.
Although she sports a racy profile, this compact yacht is not without ample space below deck. Stiff and responsive, she is an excellent choice for sail trim practice. With the traveler located in the cockpit, Carita has a comfort rating of five sailors.
Find out for yourself why Carita has a special place in the hearts of many employees and club members. You won't find a better performer for the money.