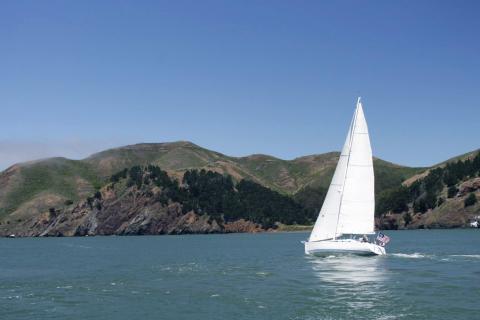 Looking for opportunities to sail beyond San Francisco Bay? Your Modern Sailing club membership gives you access other sailing clubs along the beautiful California Coast! Set sail in San Diego, spend the weekend anchored at Catalina Island, or whale watch in Monterey Bay. With a variety of reciprocal clubs, your adventures continue.
Each club has its own guidelines for reciprocal members and we urge you to contact the club for details well in advance of travel dates.
Are you a member of one of the below clubs and interested in sailing on San Francisco Bay? To get started, please fill out our Sailing Resume Form for Check-outs and Challenges and email it to us at office@modernsailing.com.
---
Reciprocal Clubs on the California Coast