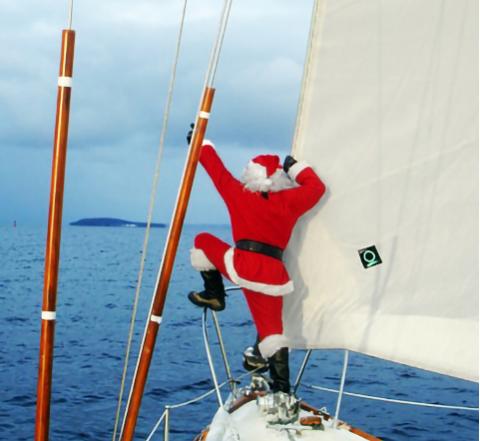 Available for a limited time only!
December 1 - 31, 2019
Modern Sailing makes shopping for a gift to give your favorite sailor (or sailor wannabe, or you) easy-breezy!
To purchase your choice of Holiday Specials or a Gift Card, call (415) 331-8250, email us, or buy online.
---
2 Introductory Sails for $175 (Save $75)
Enjoy a 1-day excursion hosted by one of our talented instructors. Take the helm and learn or sit back and enjoy the ride.
---
Member-Priced ASA 101, Basic Keelboat Sailing Course (Save $120)
This Holiday Special is the only opportunity for non-members to purchase ASA 101 at the lower member price. 
---
Silver Skipper Special + 1 Free Club Sail (Save $75)
Our year-round Silver Skipper Special bundles and discounts ASA 101 and ASA 103 courses and Club Membership Initiation for a $200 savings! With this perfect learn-to-sail Holiday Special, you or your favorite sailor becomes a member* of our club, can earn ASA 101 and 103 certifications, qualify to bareboat charter our Silver Fleet vessels, AND enjoy a free Club Sail on us! You'll make new sailing friends while you practice and learn with experienced members. No experience or certifications are required for members to join our fun and friendly Club Sails.
Learn more about the Silver Skipper Special.
To purchase this Special for another person, or to buy for 2 and set up a Partners Membership, please contact our office.
*Monthly membership dues to begin January 2020 ($45 individual / $60 partners.)
---
Gift Cards - Available Year-Round
When you purchase a Gift Card online, you can decide how much to spend and let your sailor can decide how to spend it!
Choose "Assignable Gift Card (Custom Amount) At $0.00" to assign the gift to a specific person.
Choose "Prepaid Gift Card At $0.00" to generate a gift card code that you can share with anyone.
---
Questions about our Holiday Specials? Please call our friendly office at (415) 331-8250 or email us.
Our office is closed December 23, 2019 through January 2, 2020. If you experience any difficulty purchasing a Special online, send us an email and we'll gladly honor the Holiday Special pricing for you when we reopen.